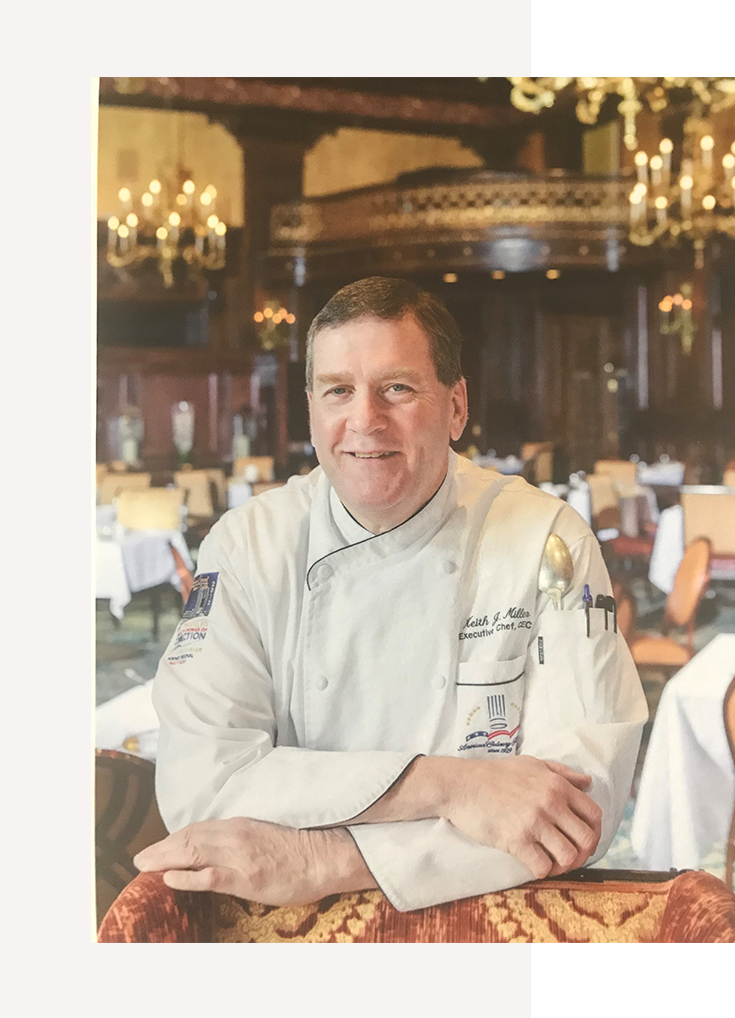 After graduating from the Restaurant School on Walnut Hill, Chef Keith was hired as a cook for the DuPont Country Club. During his career of 16 years with Club, Chef Keith worked every station in the culinary department, which culminated being promoted to Executive Chef in 2006.
In 2007, Chef Keith was asked to oversee the kitchens of the Hotel DuPont, and in 2008, to oversee both the DuPont Country Club and the Hotel DuPont.
Chef Keith has had the opportunity to help run the McDonalds LPGA tournament, which at that time was one of the 4 Major tournaments for the LPGA. He has overseen the Grand Gala, the Commonwealth Awards, and numerous high end events during his career. During his 13 years at the Hotel DuPont, he had the privilege to oversee the Green Room, the longest running Mobil 4 Diamond restaurant in North America and Mexico, 35 consecutive years. He has served Kings, Queens, Presidents, and Vice Presidents.
Since growing up in rural southern New Jersey, He has continued to stress utilizing local ingredients from our abundant Delaware valley.